If you're planning on going to the Calgary area and looking for a good course to play, I got you covered. There are so many different ones to pick from and in this post, I'm going to be talking about the best public golf courses in the Calgary area.
McCall Lake.
Maple Ridge.
Heather Glen.
Lynx Ridge.
Kananaskis.
These aren't in any specific order and they're not all super fancy and expensive to play. I wanted to pick a few that were in different price ranges and for different skill levels. All of them are normally in great shape and are extremely fun to play. Sure, there are a lot of others but I don't think you can go wrong with any of these courses.
McCall Lake
Area: Calgary
Par: 71
Length: 6845 yards
Rating: 4.1/5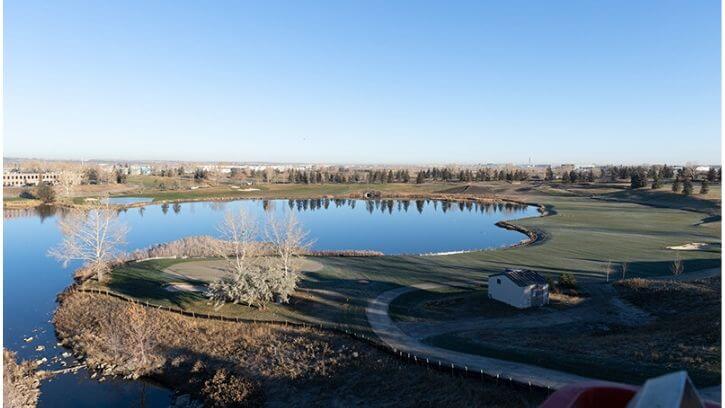 This is a great golf course for the average player who doesn't want something too difficult or to spend a fortune. They've recently done some renovations so almost everything is up to date. They have some pretty good practice areas and the fairways are open so you'll hopefully be able to hit them. Nothing fancy but it's still a fun course to play for cheap. Visit their website.
Maple Ridge
Area: Calgary
Par: 72
Length: 6576 yards
Rating: 4.2/5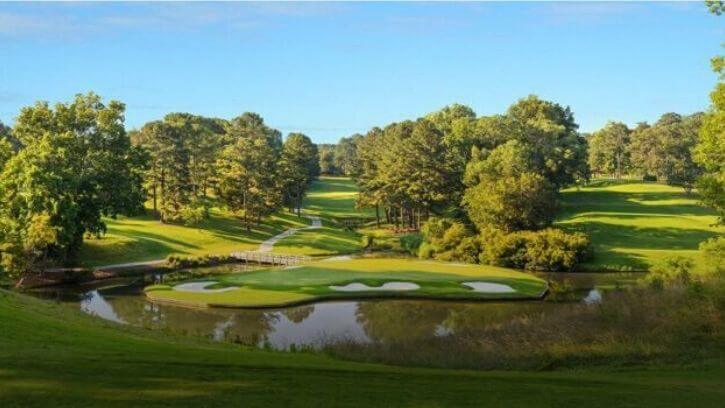 If you don't care about golfing at a super fancy course and just want to go out and have a good time, this could be a good choice. It's not that difficult to play but the fairways are quite narrow which makes things interesting. The course always seems to be in good shape and maintained often. Visit their website here.
Heather Glen
Area: Rockyview
Par: 70
Length: 6355 yards
Rating: 4.4/5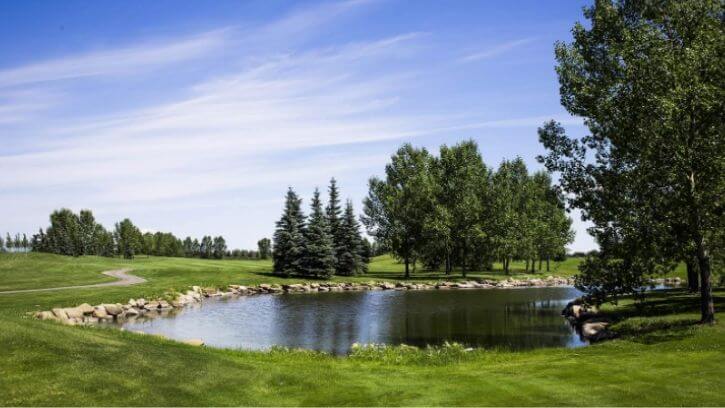 This course has three different 9-hole courses on it so you can pick two of them if you want to play 18. The Hills course is longer and if you're good off the tee you should have an easy shot to the green. The Creek course has mostly par 3's and 5's so you can test your shot-making skills. The Grove course has narrow fairways and small greens if you want a tougher course. Visit their website here.
Lynx Ridge
Area: Calgary
Par: 71
Length: 6826 yards
Rating: 4.3/5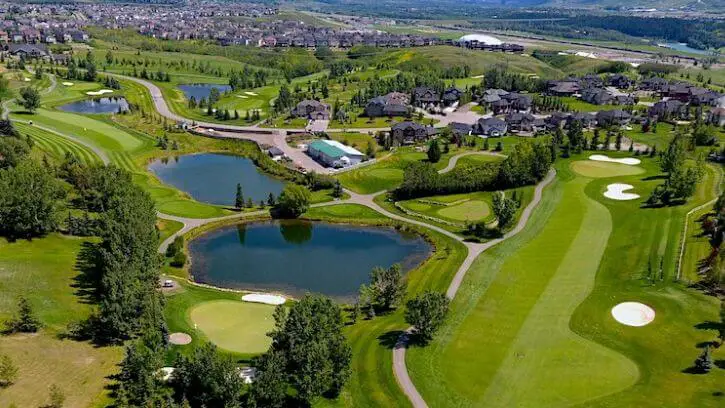 This is a great course that'll definitely challenge you to be up to your best. There's a good amount of water, bunkers, and shot-making holes. Their greens were in great shape and a lot of people in the area say it's their favorite course in Calgary. Visit their website here.
Kananaskis
Area: Kananaskis
Par: 72
Length: 7136 yards
Rating: 4.8/5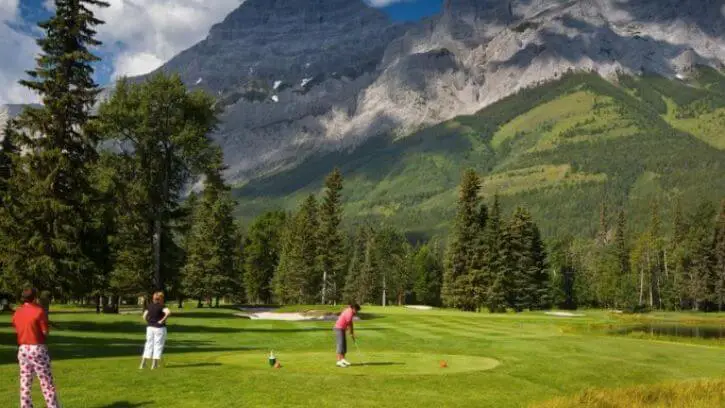 If you're looking for a challenging but awesome course with great views and don't mind spending a bit of money, this could be for you. Everything about the course is top-notch and it's rated one of the best courses in Alberta. It's a pretty forgiving course so you don't have to be a scratch golfer but it is long and will give you the challenge you're looking for. Visit their website here.
Let me know your thoughts and any questions you have. Like this article? Feel free to give it a share!
Looking to get some new golf gear? Click here to check out our recommended gear page to see the stuff we're recommending and the cheapest place to get them.