At some point, we've all heard someone refer to golf as a "rich man's sport." This is mostly due to the expenses associated with golf. One of these expenses is the fee paid to the caddie.
Caddies are responsible for transporting the player's golf equipment and keeping track of their score. Additionally, they keep the clubs and equipment clean.
Apart from that, they must be knowledgeable about the sport. Caddies are critical for all golfers since they offer invaluable help.
When you consider the amount of money these valuable caddies bring in, do you get excited? Prepare to discover the answer to the frequently asked question, "How much do golf caddies earn?".
[table "37" not found /]

How Much Do Caddies Make on PGA Tour?
Caddies on the PGA Tour earn far more than other caddies. In addition to their regular wage, they are entitled to a share of the golfer's earnings.
Caddies for professional golfers often earn between 5 percent and 10 percent of the player's income. Caddies on the PGA Tour earn a base salary of $1,500 to $3,000 every tournament, plus a percentage of the tournament's earnings (provided the player is able to make the cut).
Their income also may vary. Because PGA Tour players are self-employed, they can pay their caddies whatever they choose – there is no standard contract established by a CBA, a union, or anything else.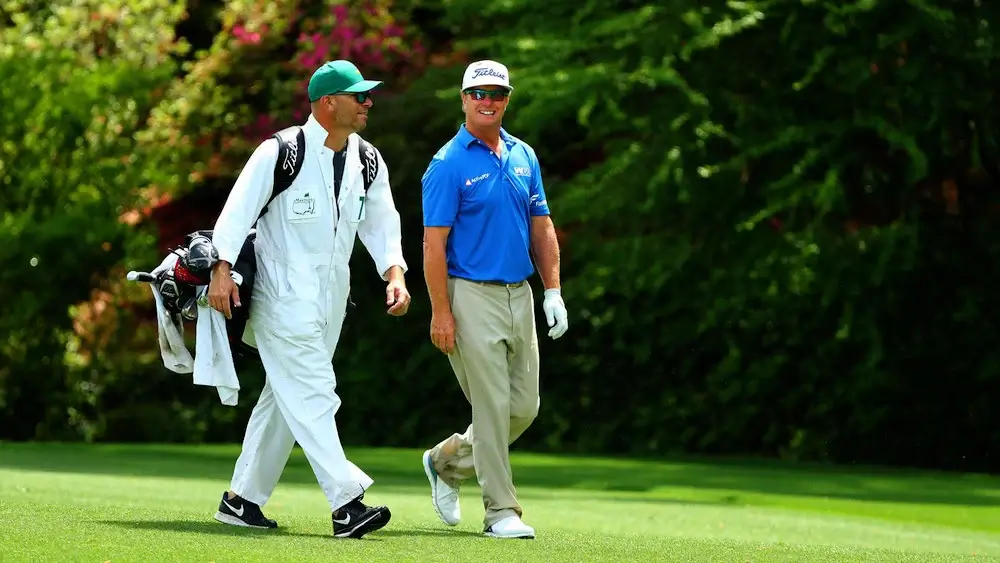 Professional golfers and their caddies sign individual contracts. The PGA Tour does not have any laws governing the money caddies are paid on the circuit.
Professional golfers are responsible for the caddies they hire. In the event of a disagreement, their agreement could be written or verbal.
According to many respected magazines, former PGA Tour caddy Alfred "Rabbit" Dyer claims that caddies can earn up to $2,000 per week, while caddies on the PGA Tour typically earn around $1,000 per week, according to many respected magazines. 
According to a 2007 article, Steve Williams, who was at the time caddying for Tiger Woods, an American professional golfer, was thought to have earned $1.2 million in 2006 as a result of his services.
Do PGA Players Pay for Their Own Travel?
Yes, the players pay for their travel and trip expenses, including airfare. The travel expenses of certain professional golfers' caddies are also covered by their sponsors. It should be noted that if players do not make the 36-hole cut, they will not be eligible for any type of pay.
This does not affect the reality that some players fly on private jets and others drive in their own cars and that they are all responsible for covering their expenses.
When a high-profile player is brought in, the tournament may cover the costs of bringing him in, and sponsors may also contribute to the costs of the player's journey.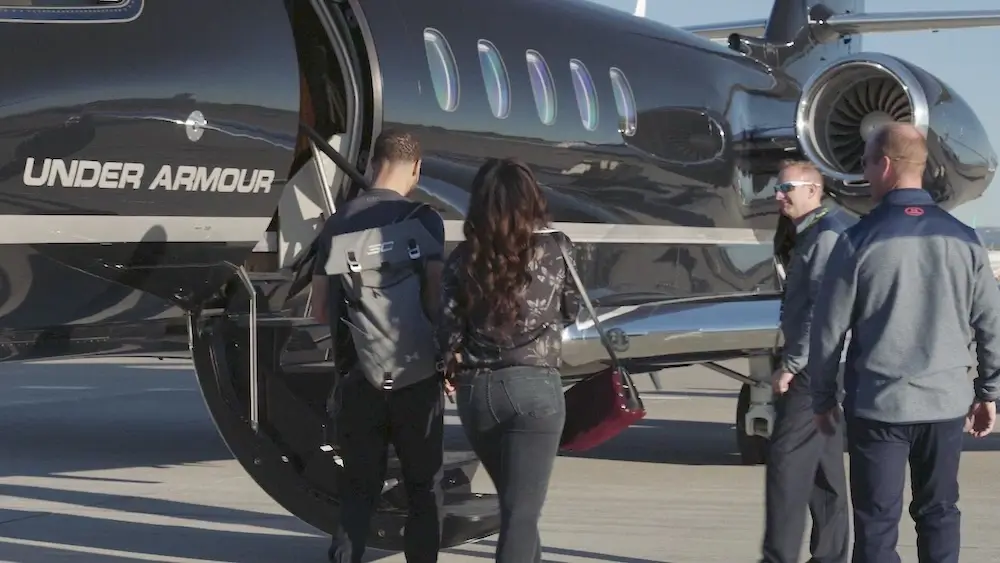 A question arises if the players pay for their caddies' expenses. No, they don't. Caddies must arrange their own travel and lodging.
But this is why their first salary is so high. Professional caddies are well paid. This money is usually spent on travel and lodging.
According to Dennis Cone, the president of the Professional Caddies Association in 2007, they must cover their own travel expenses.
The "Morning Herald" noted that some caddies travel with their players on private planes and stay with them in rented houses, yet it is estimated that travel and housing costs accounted for 25 percent of an average caddy's income.
Where Do PGA Players Stay During Tournaments?
In contrast to the average minor tour player, who rides to the next game and stays in a motel, prominent golfers fly and stay in expensive hotels or privately rented mansions. 
An amateur, professional golfer, in contrast to a golf pro, which a club compensates, is someone who makes a living out of the sport of golf. When it comes to professional golf, most players are constantly on the go, traveling from one tournament to another.
Typically, a number of locations are involved. Keep in mind that, for the most part, these men are also experienced travelers with a lot of travel under their belts.
As a general rule, several local hotels will have established arrangements with the tour and the host tournament in advance of the tournament. 
This information is rarely made public, although the vast majority of them are classified as "open secrets" because they are not disclosed to the public. For example, they may order room service, hire a private car and driver, or eat at the country club's always-open buffet.
What's the Percentage of Winnings for Golf Caddies?
The amount of compensation varies from a small to a big sum. Caddies are typically compensated in the amount of $1000 per week, with some caddies earning a bit more depending on the players' rank and level of accomplishment.
A caddy will typically receive a percentage of no less than 5 of the player's earnings for the week if the golfer makes it through to the next round. Normally, suppose a player finishes in the top 10.
In that case, the caddy receives approximately 7 percent of the total prize money, and if the player wins, the caddy receives approximately 10 percent of the total prize money. 
According to this scenario, if Brooks Koepka wins the US Open for $2.16 million, his caddy will be compensated with $216,000. The conclusion is that if Koepka wins three tournaments in a single year, his caddy might earn anywhere from $500K to $700K, depending on how great the tournament is in terms of quality.
On the other hand, Caddy's wages are not always as high as this figure would imply. The caddies who work for the top 100 earners make a lot of money, while the rest of the caddies make very little money overall.
How Much Do Caddies Make on LPGA Tour?
According to organization, one of the world's oldest women's professional sports organizations, the Ladies Professional Golf Association, also known as the LPGA, was founded in 1950 and has since grown to become the backbone of professional women's sports.
They have compensated in the same way as PGA tournament caddies: a base salary plus a portion of the golfer's profits. It has been reported that LPGA caddies earn an average of $1200 per week on the golf course.
The only issue is that this money is being used to cover their travel and housing expenses, which is a concern.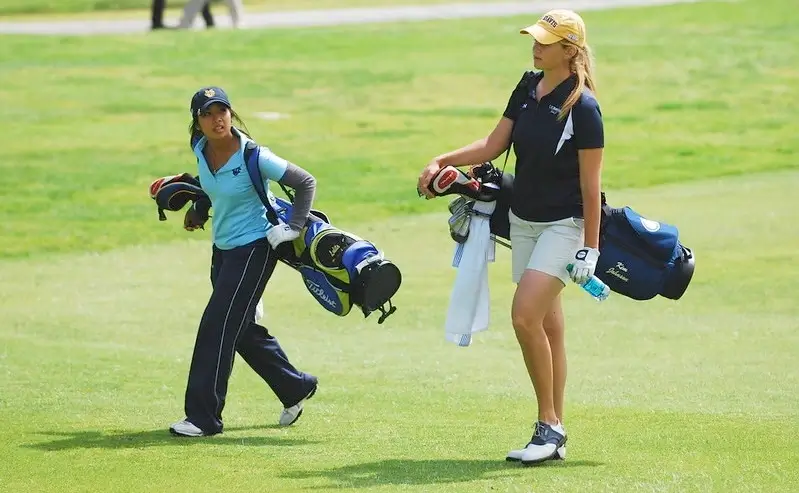 If the golfer does not win the tournament, the caddy is not entitled to any additional money from the golfer. According to industry standards, the caddy of an LPGA player should receive 7-8 percent of the golfer's profits on average.
However, it is not quite as significant when comparing this to caddies in the PGA tournament.
If an LPGA golfer wins $300,000, her caddy will receive between $21,000 and $24,000, depending on the amount of the prize. For this reason, winning is essential not only for the golfer but also for the caddy who hopes to gain some extra money from the game.
How Much Do Caddies Make at Country Clubs?
Caddies normally work by the loop at most country clubs. The loop is comprised of a total of 18 holes. Completing it will take approximately 4 hours.
Caddies are compensated in accordance with the rules of each country club where they work. 
Some country clubs may deduct a percentage of a caddy's earnings, while others may choose not to intervene and allow it to retain its complete earnings.
The average pay for a caddy at a country club is roughly $125 for transporting a bag around a course. In order to maximize their earnings, these caddies strive to complete as many loops as they possibly can in a single day of work.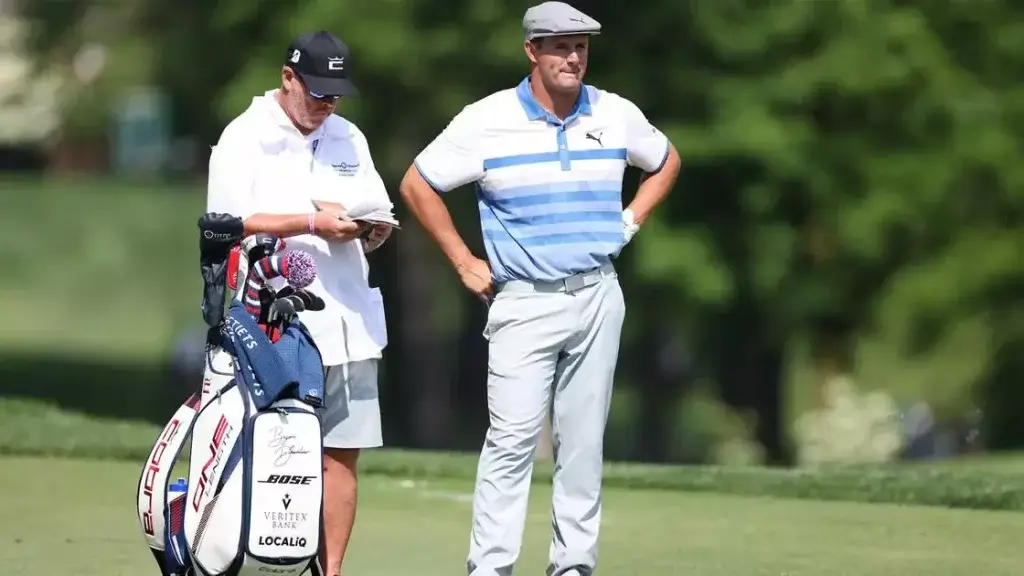 For an 18-hole round of golf or a "loop" at a private country club, the average caddy earns $20-$28 per hour, or $100-$140 each loop, which is usually a 5-hour shift. This often comprises a set cost paid by the club, plus the player's tips on top of that fees.
This will vary depending on the club they work for as well as the number of players/bags they carry.
Fees from the country club: They'll pay the caddies $15-$45 for each loop, depending on how well they do.
Gratuities from the players: Most of the time, they'll only carry one or two bags, and each bag costs about $25.
When Do Golfers Get Paid After a Tournament?
The money earned from a tournament is usually given within a week after the competition's ending date. It is not necessary to issue cheques or cash; instead, electronic financial transfers are used.
The early payment enables professionals who are struggling to make ends meet to go on to the next event in search of a more stable future wage.
There is a wide range of earnings depending on the tournament's rating and the number of professional golfers who participate. The prestige of major tournaments like the PGA, Masters, US Open, and Open draws the best players in the world.
As a result, all golfers who make the cut after the second day will earn a share of the winning payout; therefore, as more players participate during the weekend, the less a share of the winning purse will be available to those who finish at the bottom of the leaderboard.
Competing on the PGA Tour requires a significant financial investment. Of course, when you see superstars like Tiger Woods and Phil Mickelson cash in week after week, you might not think of it in that light.
It's about all of the guys who didn't make the cut and the people who finish in the bottom 100 percent of the field. Some of these men do not make much money; in fact, it is comparable to working a difficult day job for some.
Do Caddies Get Paid If Player Misses Cut?
Yes, a caddy is compensated for their efforts in carrying the bag and calling a specific number of times.
Every player/caddy partnership is different, but if the golfer wins, the caddy receives around 10% of the total prize money awarded to the winner. The second percentage point is 5 percent, and then it's all downhill from there.
Every caddy is compensated on a weekly basis, regardless of how far his golfer advances in the tournament.
The caddy must be compensated whether the golfer does not make it to the final round because he is responsible for all of their own expenses such as transport, flights, hotels, and food.
The pressure to earn enough money to pay day-to-day travel and living expenses is a significant difference between the lives of a successful major tour player and the lives of the average professional golfer.
Conclusion
Professional golfers are frequently spotted living it up. These are the golfers who have made a career by winning major events and earning major sponsorships.
However, there is a huge group of golfers attempting to break into the professional game who must begin as a club pro and work their way up via the mini-tours until they can earn a living playing full time on the tours.
As for working as a caddy, whether you're a professional caddy for a top PGA Tour player or a part-time caddy at a local private country club, it's a great job with plenty of rewards.
The salary is decent, especially for a college student looking to support their income. Plus, you'll be working on some of the top golf courses in the world.