The magazine industry seems like it's on a downhill trajectory but I do still enjoy flicking through a magazine every now and then. Some of them have great tips that I've used to improve my game and in this post, I'm going to be talking about the best golf magazines for beginner golfers.
Golf Tips.
Today's Golfer.
Golf Monthly.
Golf Magazine.
Golf Digest.
There are other golfing magazines out there that are good but these five all provide good instructional content that is simple enough for a beginner to understand. You probably don't care too much about golf news (can check the internet for that) and would prefer drills to improve your game, the best courses, or the latest product reviews.
Golf Tips
This is probably my favorite magazine for learning new stuff because it comes with in-depth tutorials, quick and simple tips, and it also talks about the latest gear and what'll fit your game the best.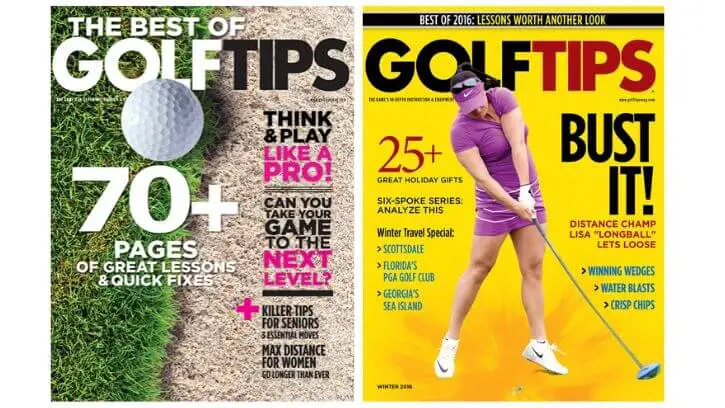 All of the tips are easy to understand and a lot of them come with pictures as well. It doesn't have a whole lot of advertising (like others) and there is very little fluff content that nobody really cares about (again, like others).
It also comes in a print and digital edition so you can always have it with you. It'll depend on where you're located but if you're in the states then it'll only be 15 bucks (6 editions). You can learn more about it here.
Today's Golfer
This is a UK publication but it's also available international. It's really good for beginners as well because it provides info on how to play better, how to pick the right gear for your game, and great courses you might want to check out.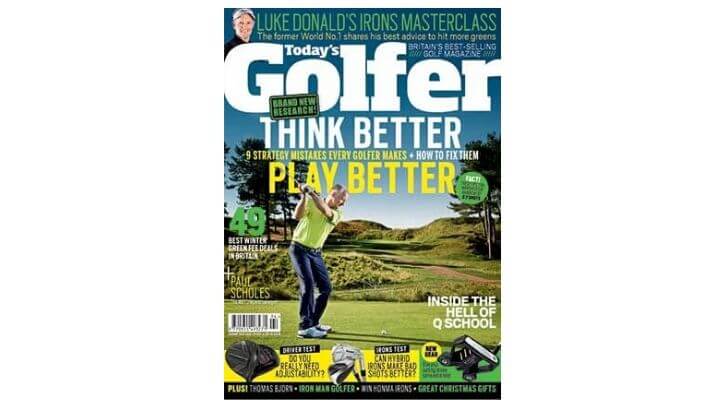 It's going to give you the drills the pros are actually using to work on their game. If they're doing it then chances are it'll help you out. My favorite edition has been one that gave 101 pieces of advice from the top players and coaches on tour.
You can get it in print or digital form (or both) which is awesome. It's a bit more expensive if you're in North America and will be around $65 for the print version, $47 for the digital version, or $80 for both versions. Learn more about it here.
Golf Monthly
This is another UK publication that I really like when it comes to golf drills, tips, and techniques to improve your game. The tips are coming from the top 25 coaches in the UK and most of them are quite easy to understand and apply to your game.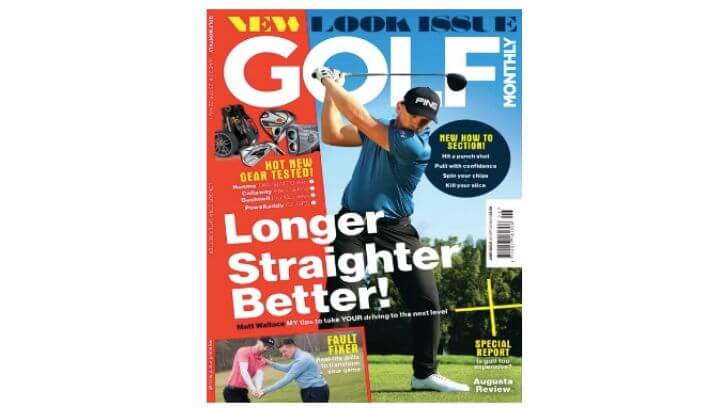 They also talk about the latest golf gear and who should be using what. It's actually the oldest golf magazine out there and has been around since 1911 (so it obviously has to be decent).
You can grab it in a print or digital version but it is quite a bit more expensive than the rest. It'll be around $95 per year for 13 editions (print) or around $85 for the digital version. Learn more about it here.
Golf Magazine
This is one of the more popular golf magazines out there and you'll be getting a new edition every month. Just like the others, they'll give you golf tips, drills, and techniques to take your game to the next level.
They will also talk about a bunch of golf courses across the world and rank them based on playability. It's always interesting going through the list and it'll give you some new courses to add to your list.
Your subscription will come with both a print and a digital version. But the best news is that it only costs around $30 per year and you'll get 11 magazines per year. Learn more about it here.
Golf Digest
This is another super popular golf magazine based out of the states. It's pretty much the same as all the others and will give you instructional content, quick tips, interviews, new gear reviews, and info on the top courses around.
What's cool is you'll get a gear bag when you signup and you'll also get a PDF on the best 100 courses. The info isn't always as beginner-friendly as some of the other magazines but it'll be good for when you start to get better.
You'll get a print and a digital version and it's only going to be around $12 per year. It's the cheapest of the five magazines so there's really no reason to not have it. You'll get a new edition every month. Learn more here.
Let me know your thoughts and any questions you have. Like this article? Feel free to give it a share!
Looking to get some new golf gear? Click here to check out our recommended gear page to see the stuff we're recommending and the cheapest place to get them.