What's the ideal weather and place to play golf? Mild weather in rugged desert mountains or lush piney woods? Well, guess what?
Texas can be your best go-to place for a golf vacation! It has giant golf courses for golfers or newbies with mild weather and your desired scenery.
Before you plan on choosing a golf course, here's a brief highlight to ease your selection process to find the best golf courses in Austin, Dallas, and San Antonio, Texas.
8 Best Public Golf Courses in Austin Texas 2022
If you are looking for golf courses with picturesque qualities and top-notch settings, then Austin, TX, is home to the best golf courses that are open for public use, including some luxury resort courses where you may spend your spare time.
The 8 Best Public Golf Courses in Texas
Avery Ranch Golf Club – Austin, TX
The Quarry Golf Course – San Antonio, TX
Falconhead Golf Club – Austin, TX
Stevens Park Golf Course – Dallas, TX
Jimmy Clay Golf Course – Austin, TX
Alamo City Golf Trail Courses – San Antonio, TX
Golf Cedar Crest – Dallas, Texas
Tenison Park Golf Course – Dallas, TX
Check out the finest public golf courses in the Texas, region in the following sections: Prepare to be blown away by the beauty of these gorgeous golf courses in Texas, regardless of whether you are a dedicated golfer or just enjoy the trip in a golf cart.
#1. Avery Ranch Golf Club – Austin, TX
Avery Ranch is among the best public golf courses in the Austin Texas, area. The golf club is well known for its beautiful ideal location along with Lake Avery.
Its 18th hole, which is also the finishing hole, gives you an exquisite scenic view of the texas hill country. The golf club is not only known for its golf course but as a venue to host lakefront weddings and parties with a beautiful view of the sunset.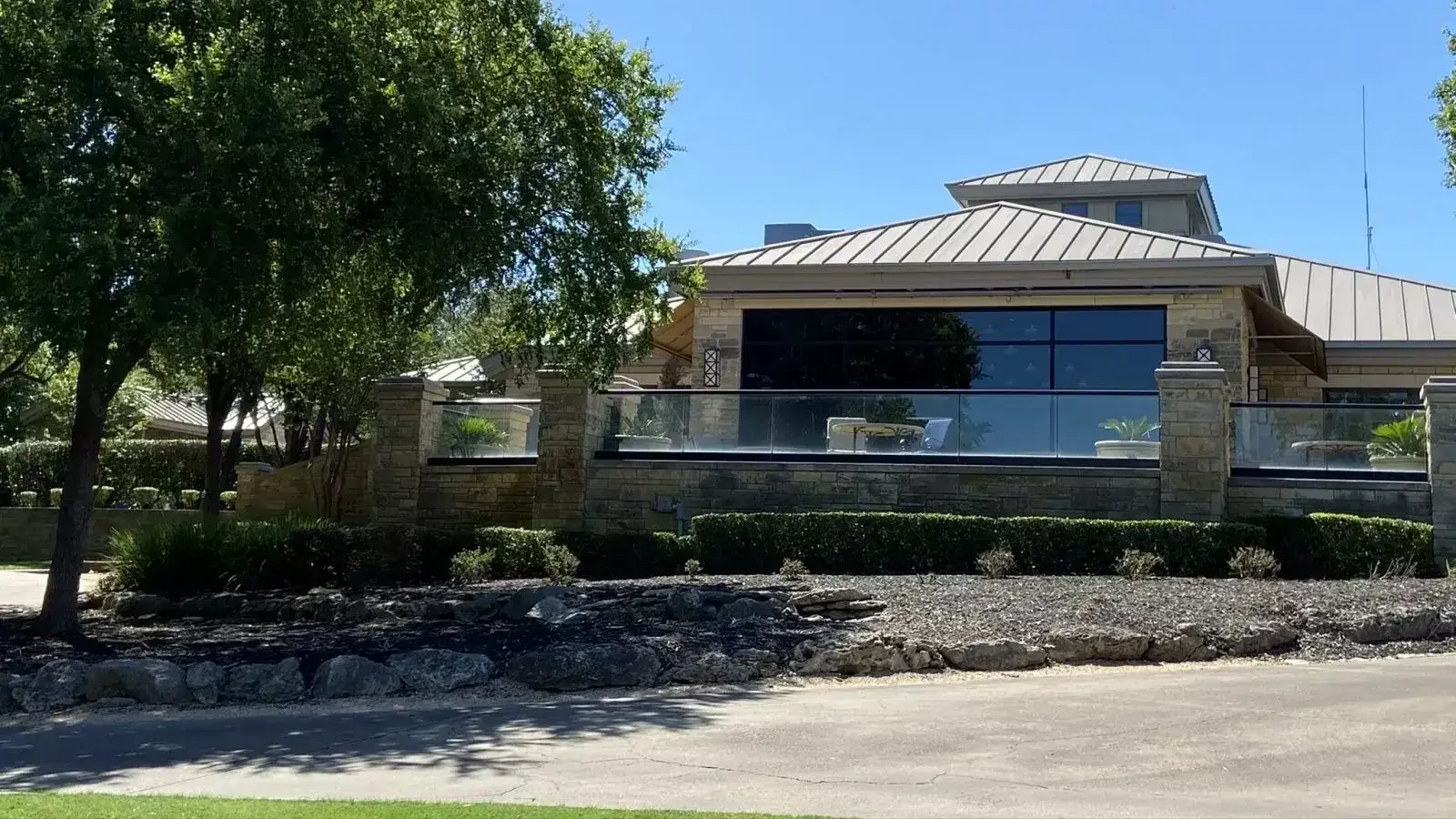 Central Texas rated Avery Ranch Golf Club as the top luxury Course in Texas. Golf Digest also rated the place with 4.5 out of 5 stars in the list of best places to play golf.
[table "11" not found /]

Avery Ranch, which sweeps down and up self-effacing but ever-changing Rolling Hills terrain, has five sets of tees and a maximum distance of 7,121 yards, earning it one of Austin's greatest low-handicapper golf courses.
Additionally, the golf course features five par 3s and five par 5s, notably two back-to-back par 5s on the backside, which adds complexity to the course's holes and possibilities for birdies.
[table "6" not found /]

Despite its proximity to a large residential complex, the golf course's entire frame seems considerably more secluded than its position implies. Apart from a few sports fields and surface parking, the Wooded Creek Trail comprises the course's northern top side boundary.
Avery Ranch is more than a golf course; it is a golf club with a range, of renting clubs, rental carts, and in-house pros. The course's architecture combines views from above, smooth hillsides, elm greens, and a 60-acre lake.
#2. The Quarry Golf Course – San Antonio, TX
The Quarry is enveloped by the history left behind by the several generations that labored in Cementville, laying the groundwork for our world-famous golf course, The Quarry Golf Course.
The Quarry is Texas's premier golf course, and it dominates the state's tourism business as a must-play for formal/informal vacations and visitors to San Antonio!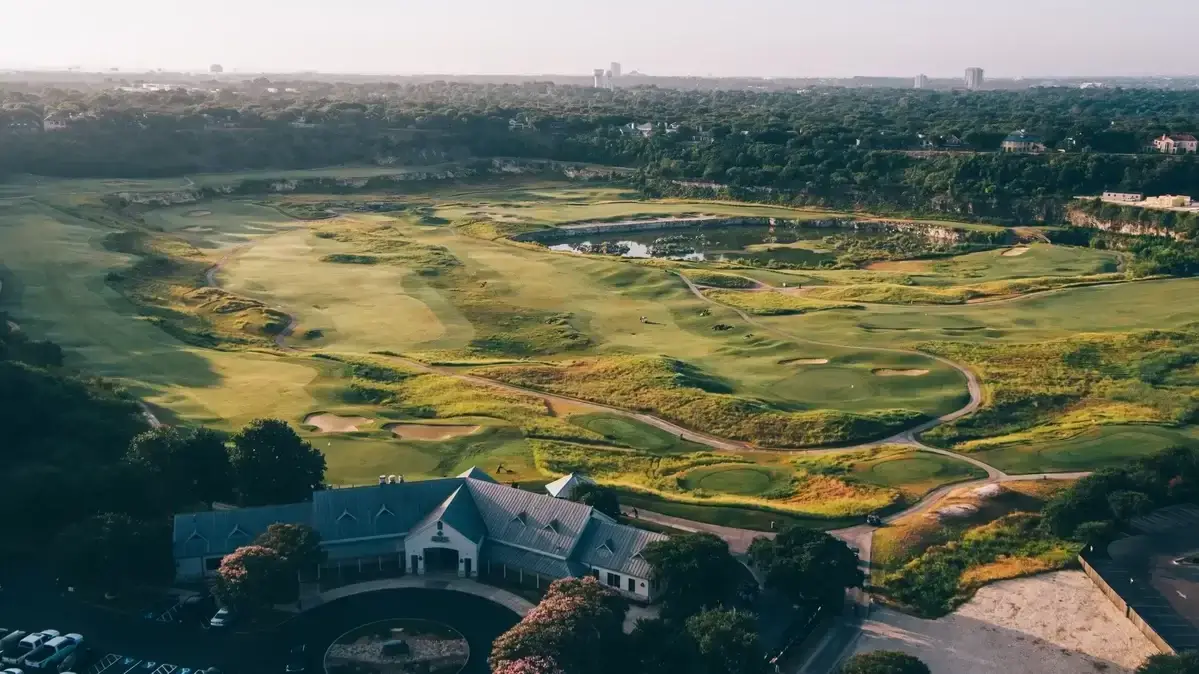 Quarry Golf Course has been devised as a three-level design with various playing zones. The quarry wall serves as a focal point for golfers, who can play off it, beside it, into it, and back of it.
| | | | | | | |
| --- | --- | --- | --- | --- | --- | --- |
| TYPE | PAR | STYLE | HOLES | LENGTH | SLOPE | RATING |
| Public | 71 | Links | 18 | 6740 Yd | 132 | 72.4 |
The gorgeous 10th hole is a great example of this. There are seven holes on the bottom level of the quarry floor. Another seven holes are located 80 feet above the Quarry, along with the alluvial fan. Above, four holes are nestled in a mountain cave.
When golfers play the course, they will see a gradual elevation shift of more than 400 feet. A golfer's initial observation is that they rarely have to play uphill.
[table "13" not found /]

Golfers play the whole course on flat fairways, with the exception of two or three approaches to greens. Downhill strokes and two par threes are included as the course transitions from the higher topography to the quarry floor.
#3. Falconhead Golf Club – Austin, TX
Falconhead Golf Course is a PGA Tour Signature Course that was designed and is managed to meet the PGA Tour's stringent standards. Magnolia Golf Management now owns and operates Falconhead Golf Club.
It is tucked away on the west side of Austin, Texas, and is widely regarded as one of the best golf courses in Austin, Texas. It's an absolutely stunning location for golf and a picture-perfect setting.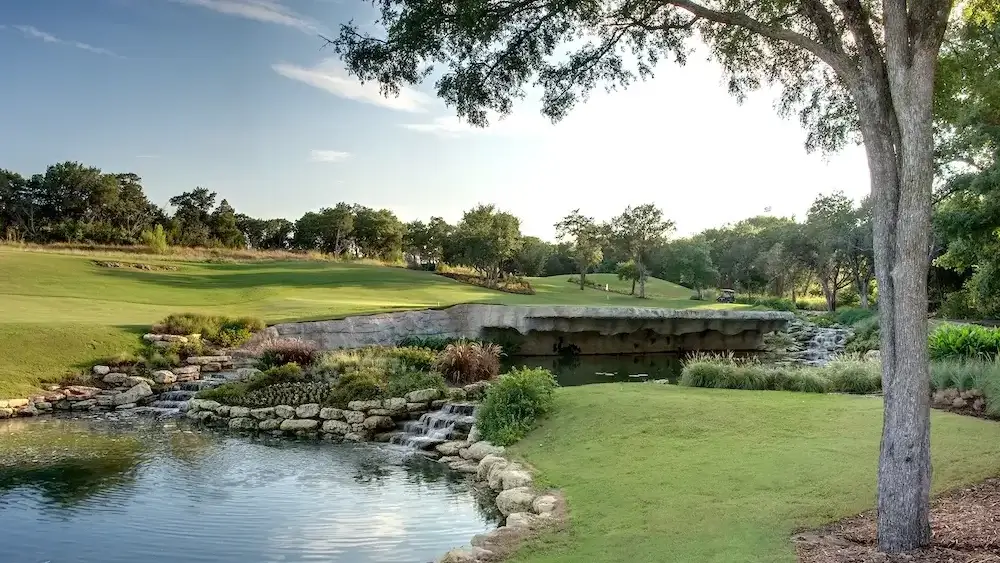 [table "15" not found /]

Golfing on a scenic golf course is one thing, but playing the game on expansive leveled greens that are maintained with subtle dips adds a new level of difficulty to the game, putting the golfer's score between fair and excellent.
The club makes the most of the landscape as it weaves through the Falconhead Golf Community's undulating hill country, going through some natural areas, passing a few streams, passing by chunky oaks and pine trees, and crossing beside some luxurious mansions.
| | | | | |
| --- | --- | --- | --- | --- |
| PAR | TEES | YARDAGE | SLOPE | RATING |
| 72 | Black | 7181 Yd | 134 | 75.0 |
| 72 | Gold | 6701 Yd | 130 | 72.9 |
| 72 | Blue | 6295 Yd | 128 | 70.9 |
| 72 | White | 5887 Yd | 124 | 68.7 |
| 72 | White (W) | 5887 Yd | 140 | 75.0 |
| 72 | Red (W) | 5170 Yd | 125 | 70.9 |
The golf boxes are perched exhilaratingly high, offering magnificent panoramic views of the highland surroundings.
Falconhead will hurl it all at you from hills to tee boxes, but the overall layout of the course is reasonable, and with five sets of tee boxes, you could perhaps play as many holes as you want or start ahead of the set of tee boxes and enjoy a fun, soothing game.
#4. Stevens Park Golf Course – Dallas, TX
Come play in North Texas' "Little Augusta." Stevens Park Golf Course underwent a comprehensive remodeling and has since become the top public golf course in Dallas.
Golf Week placed the course 49th in the US in 2012 and among the Top 20 Texas courses in 2013. This facility is open to the public in order to offer everyone a fun golf experience. Stevens Park is located just west of downtown Dallas.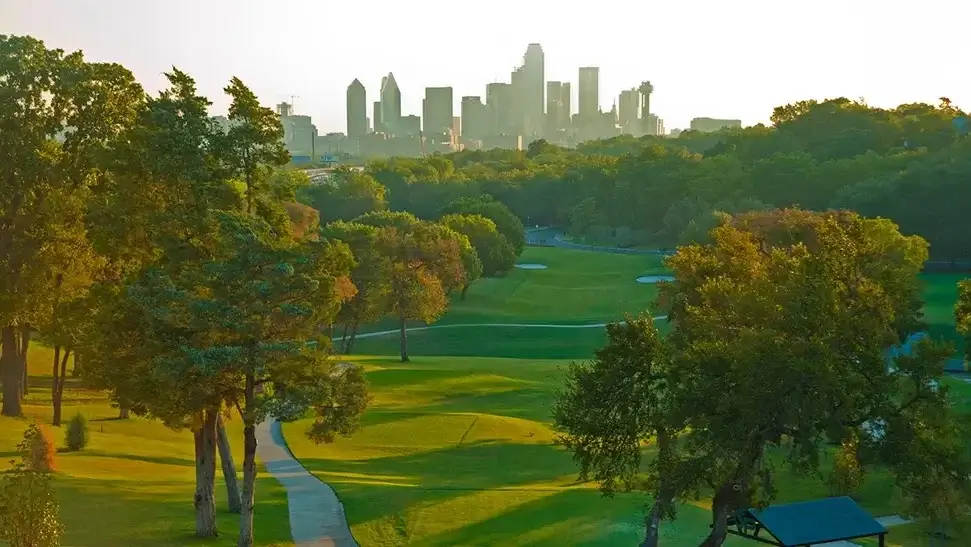 [table "16" not found /]

On weekends, the affordable course fees lure golfers of all skill levels from all over the city into playing 18 holes at this municipal golf course in Oak Cliff's gorgeous Kessler Park neighborhood.
The course is steep (yes, there are hills in North Texas), so expect to feel the burn as you go from hole to hole. There is no driving range on the property, but there are practice putting greens, as well as a pro shop, restaurant, and clubhouse.
Bonus: The back nine has some spectacular vistas of the cityscape.
#5. Jimmy Clay Golf Course – Austin, TX
Jimmy Clay Golf Course was created by renowned golf course architect Joe Finger. The place first opened its doors in 1974.
The course, which is located in Southeast Austin and is bordered by Williamson Creek, is 6,918 yards long and features conventional tree-lined fairways and high open greens.
Jimmy Clay golf course is featured among the best public golf courses in TX.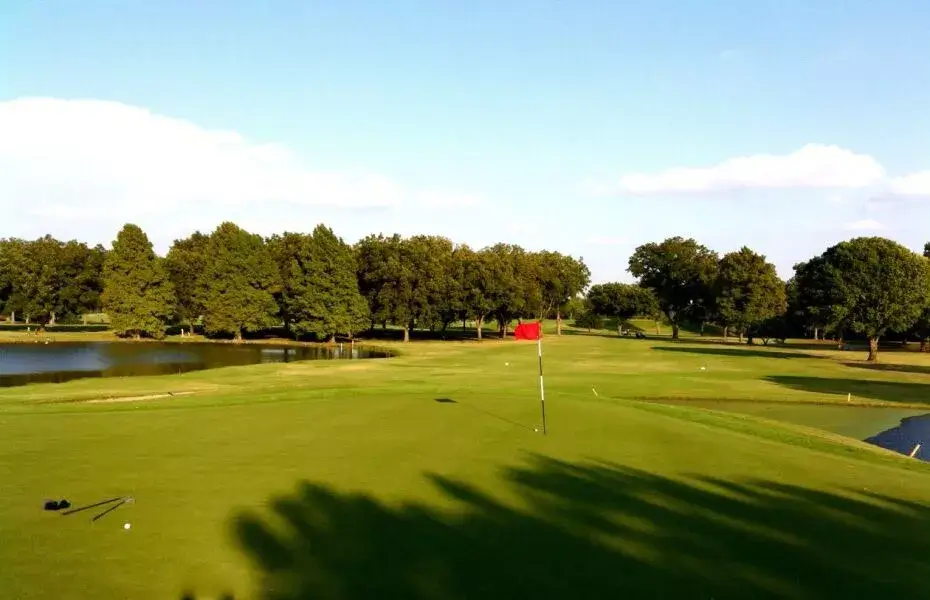 | | | | | | | |
| --- | --- | --- | --- | --- | --- | --- |
| TYPE | PAR | STYLE | HOLES | LENGTH | SLOPE | RATING |
| Public/Municipal | 72 | Links | 18 | 6931 Yd | 126 | 73.8 |
In 2007, Jimmy Clay went through a substantial makeover of three holes, which included the addition of a tough water feature near an island green. The greens were completely replanted, and the bunkers were completely redone.
Jimmy Clay is a fantastic local course where you can play for less than $50 with a cart. This 18-hole complex features some of the best and most diverse public courses in the area.
Aside from the two courses, the facility has two distinct practices putting and chipping greens, a big driving range, and a short course with four holes of varying lengths.
[table "18" not found /]

A good tip: the short course is only $5 to play, and you can play it as many times as you like.
Two staging spaces, a pro shop, and Birdies bar and grill are all available within the complex. This is a golf course even more enjoyable with your pet dog, so bring your four-legged friends and hit the range with them!
#6. Alamo City Golf Trail Courses – San Antonio, TX
Of course, no trip to San Antonio would be complete without a stop at the Alamo city. Golfers should try the Alamo City Golf Trail after witnessing this important piece of Texas history, which offers seven different courses that wind their way through and around San Antonio.
Brackenridge Park Golf Course, sometimes known as "Old Brack," was created by A.W. Tillinghast. 
After visiting San Antonio and the Alamo City Golf Trail, you will remember much more than the Alamo. The golf courses of Alamo City Golf Course are considered the best public golf courses in San Antonio, TX.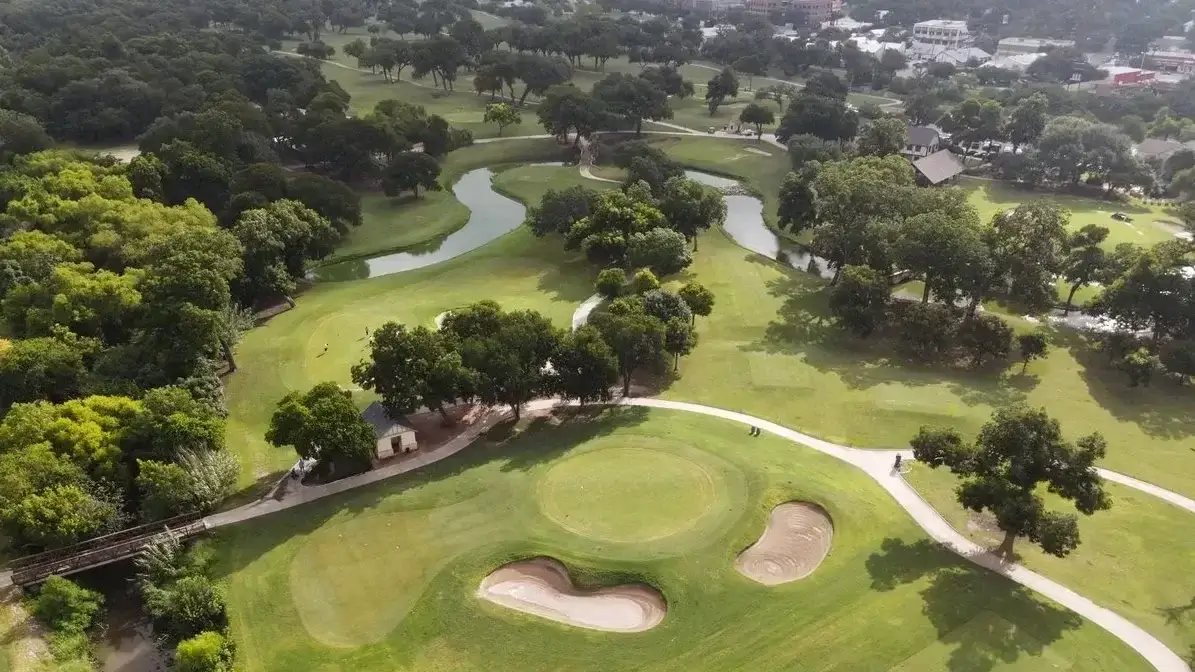 The Alamo Golf Trail, located in San Antonio, is made up of seven different San Antonio-owned and operated golf courses, each with its own distinct personality and traits.
Two of the courses are par threes, while the other is a championship 18-hole course. Regardless of your skill level or personal style preferences, one will undoubtedly fit you perfectly. 
With large trees, somewhat flat courses, and conventional Parkland patterns, Brackenridge Park, Olmos Basin, and Riverside are similar. Willow Springs is a hybrid course featuring several ups and downs, as well as open fairways and huge greens. 
Alamo Golf Trail is a real hill country course with large greens, rolling hills and elevation changes, left and right doglegs, and stunning views. Mission Del Lago is a links-style course with spacious fairways and plenty of room to smash the ball, but it also has windy conditions and over 100 bunkers.
The full-length driving range, two putting greens, short game area, and 9-hole Par 3 course at San Pedro are great for honing your game.
#7. Golf Cedar Crest – Dallas, Texas
Cedar Crest hosted the 1927 PGA Championship. The event was held on this first-class course, which is an esteemed honor. Cedar Crest Golf Course was designed by A.W. Tillinghast, one of golf's most creative architects is still a favorite among Dallas golfers and ranks among the top public golf courses in Dallas.
With its rolling terrain, greenside bunkers, and tree-lined fairways, every golfer may engage for a snippet of the fee that the champions of 1927 did.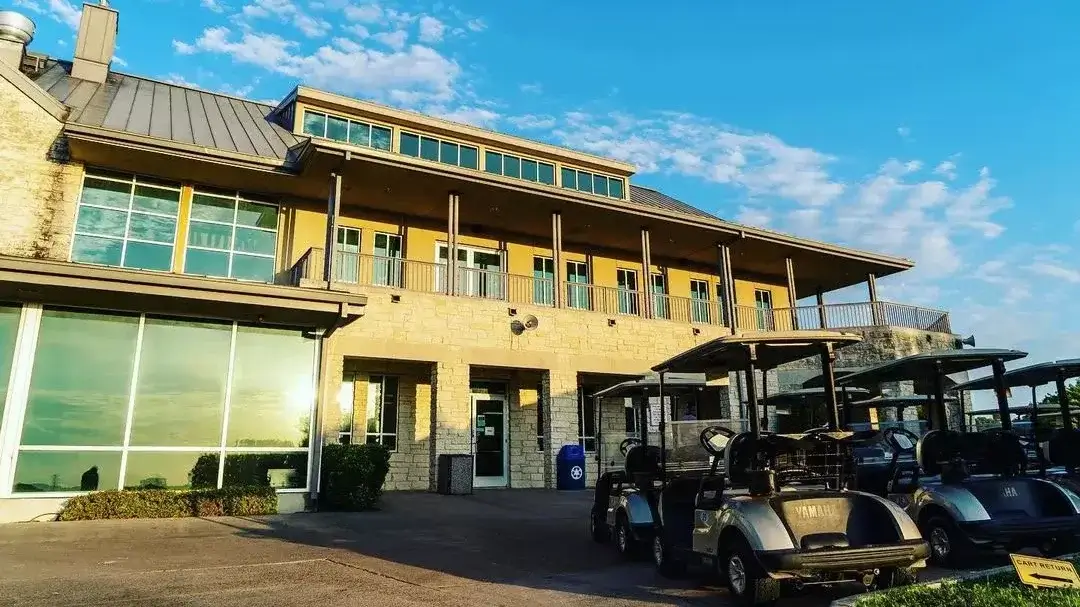 | | | | | | |
| --- | --- | --- | --- | --- | --- |
| TYPE | PAR | HOLES | LENGTH | SLOPE | RATING |
| Public/Municipal | 70 | 18 | 6532 Yd | 133 | 71.7 |
This course has improved significantly over the last few years, thanks to annual enhancements done by the proprietors. The greens are in excellent condition, rolling fast and true. The Bermuda grass is fallow at this time of the year, so the tee boxes and fairways are sparse, but they are filling in well.
Cedar has a well-equipped clubhouse that has just been refurbished to include a lovely outdoor lounge area with tables and chairs, as well as a huge television and fireplace.
There are a few tees, hats, and balls in the pro store. It has an area for snacking with chips, drinks, sandwiches, and beer. To polish your golf skills, Cedar has a full driving range and a putting green.
[table "10" not found /]

Moreover, Cedar's staff is quite kind. They greet you with a grin and give all the golfers a warm welcome. They are always available to help. 
Considering it as a whole, Cedar Crest is a golf course that is constantly advancing, with visible improvements made each year. The course is divided into two-part, each of which plays like a different golf course.
The front side is wide open, and the back side is narrower. The price is pretty fair considering its current conditions and the enhancements being made to the entire course and system.
#8. Tenison Park Golf Course – Dallas, TX
Tenison Park is a genuine golf location, and it is consistently regarded as one of the best public golf courses in the city of Dallas. Golfers may enjoy two different 18-hole courses on the grounds of the resort hotel.
Tenison Highlands Golf Course has quickly established itself as one of the most popular courses in the state of Texas, and with good reason. Its length from the tips is 7,078 yards, and it offers players a pleasant but challenging game.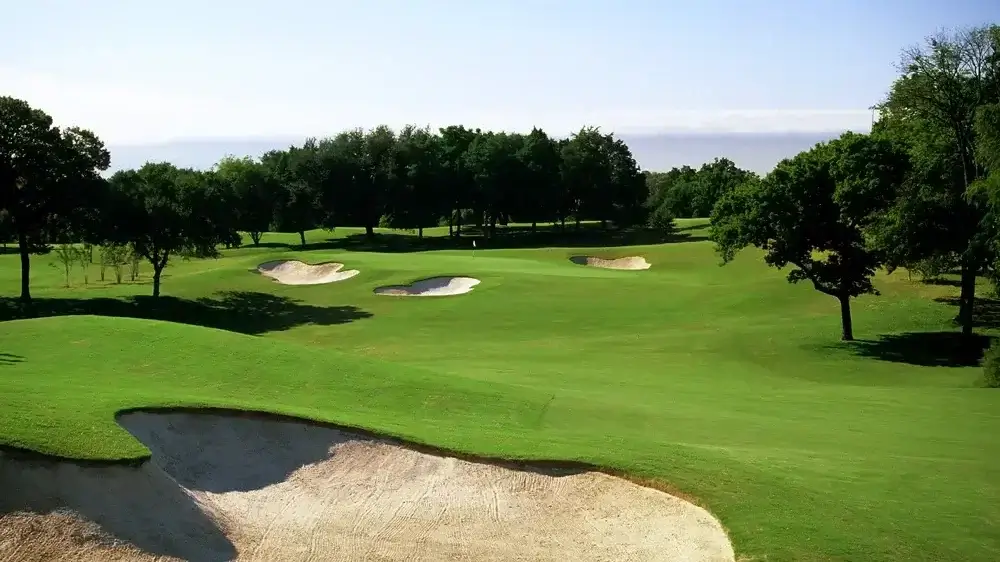 | | | | | | |
| --- | --- | --- | --- | --- | --- |
| TYPE | PAR | HOLES | LENGTH | SLOPE | RATING |
| Public | 72 | 18 | 7078 Yd | 130 | 73.7 |
Tenison Glen Golf Facility was Dallas' first civil-owned golf course, and its forest fairways have motivated many city residents to take a step forward in the game. Tenison Glen Golf Course is located on the outskirts of downtown Dallas.
Tenison Park, situated less than 10 to 15 minutes from downtown Dallas, has two 18-hole championship public golf courses,
Tenison Highlands and Tenison Glen. The Highlands currently has five gorgeous lakes, 32 bunkers, a tiff-eagle forest line, and 419 Grass fairways, in addition to its development modifications and timber tree groves. 
Each hole was designed to complement the natural environment while also providing a workout for golfers of all ability levels. Aggressive play and tenacity in the shot-making department are always praised.
The Diamond tees measure 7,078 yards, the gold tees measure 6,610 yards, and the men's silver tees are 5,930 yards. The women's silver tees are 5,905 yards from the silver tees, while the pearl tees are 4,883 yards. 
Water is featured on the par 5 third hole, the par 5 sixth hole, the par 4 seventh hole, the par 4 eighth hole, and the par 3 thirteenth hole. If you can get over the river on the front nine, the remainder of the round should be straightforward.
How Much Does It Cost to Golf in Austin?
Moving from low-end to high-end golf courses in Austin TX, the lowest rates for a game start from as low as $28 and can go to $40 on average. It depends on the days, time of play, number of holes, and rental services that you avail.
How Many Public Golf Courses Are in Dallas?
Dallas is home to more than 100 public golf courses, which means that there is something for everyone and every type of golfer. If you're looking for a place to stay and play, Dallas is the place to go.
How Much Does It Cost to Join San Antonio Country Club?
San Antonio Country Club has an impressive array of facilities and amenities, including an 18-hole championship golf course, eight championship clay courts, 6.5 genuine hard courts, a 6500 square foot state-of-the-art fitness center, and an outdoor Olympic swimming pool.
To access these advantages, San Antonio charges a membership fee of around $90,000, which may vary based on the package selected or the services sought.
Conclusion
The lone star state is home to the best golf courses in all of the USA. If you are planning for a vacation or trip with your buddies then you now know where the best golf courses are in Austin, TX area.
If you're looking for multiple amenities to enjoy as a bachelor or with your family, then we would recommend any of the listed golf courses in San Antonio and Dallas! They have all you need!